ARE YOU SICK OF BEING FINANCIALLY STRESSED EVERY YEAR DURING THE HOLIDAY SEASON?
You may have holiday parties to attend, fancy meals to cook, gifts to buy, decorations to upgrade, you name it. It just feels like this is the season where all money goals go out the window and you're just trying to survive.
But what if I told you it didn't have to be like that?
What if you weren't super stressed about hosting Christmas dinner because you were organized and financially prepared?

What if instead of impulse spending because of gifts, you set spending rules (that actually felt good to you)?

What if you ACTUALLY had a holiday budget and you ACTUALLY stuck to it?

I created Sleigh Your Holiday Budget for people like you who want to actually enjoy the holiday season with family and friends instead of stressing over how you're going to be able to afford it (or how much credit card debt you're going to add).
GET ACCESS TO ALL OF THIS FOR ONLY $47!!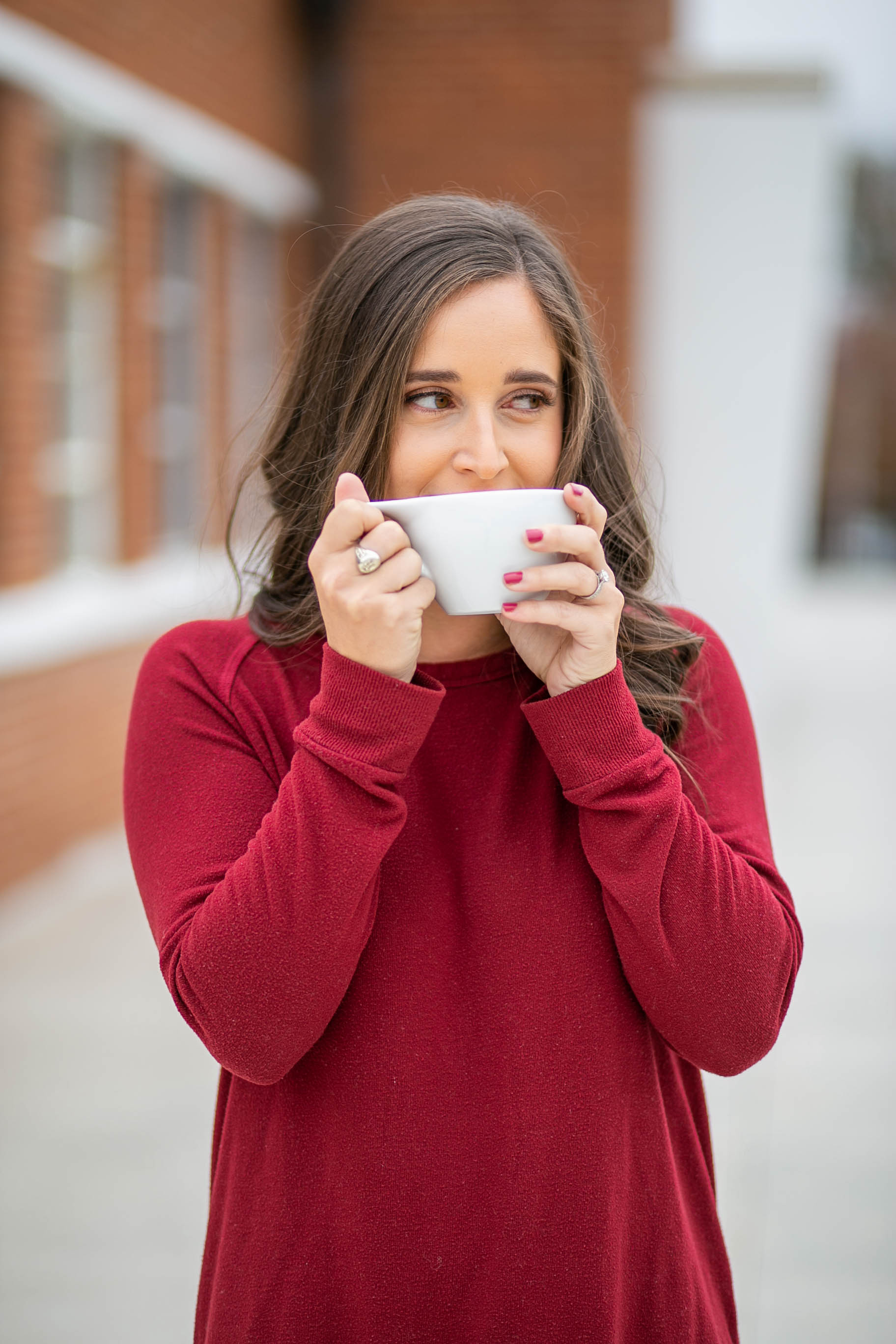 I am the CEO of FinanciALLI Focused and our mission is to help you feel confident about your financial future and create a financial plan you can actually stick to.
The holidays can be such a stressful time and I want to remove one of the main stressors---finances.
I want you to be able to focus on spending time with the people you love this holiday season instead of stressing over how you're going to afford gifts, what to include in your holiday budget, and how the heck to manage all the expenses.
You handle the menu and the family drama and I'll help you handle the holiday financial plan.
A little more about me, I live in South Carolina with my husband and son. I pretty much always have a vanilla latte in my hand and I am obsessed with college football (Go Gamecocks!)
FAQs
Q: Can I move at my own pace? 
Yes! Upon enrollment, you'll gain access to all the modules so you can move at your own pace and refer back to any modules/worksheets at anytime.
Q: When will I stop getting access to the course?
You'll receive lifetime access to this course, even when the price increases or updates are made in the future. Buy it now, have it forever!
Q: What is the course format?
There are short videos within the modules. There are also TONS of worksheets and templates.
Q: Why is there sales tax?
Some states require us to collect sales tax on digital sales. Thank you for your support.